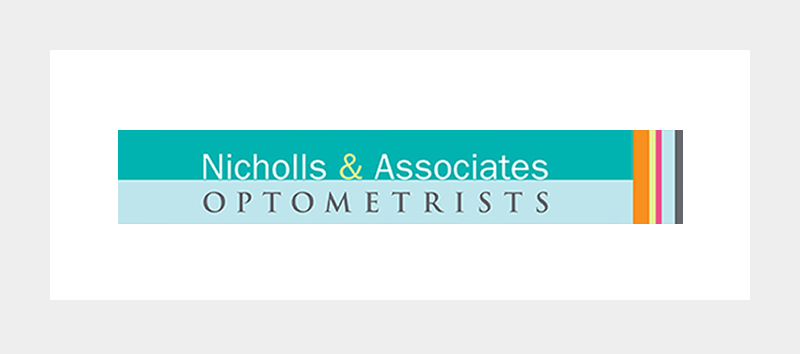 NICHOLLS & ASSOCIATES OPTOMETRISTS
Visiting your Optometrist should be an enjoyable experience, and at Nicholls and Associates we are dedicated to going the extra mile for you. We have a team of very committed and experienced Optometrists who are dedicated to solving any visual problems that you are faced with. Each eye examination takes approximately 45 minutes and is tailored to your individual needs. Using high tech equipment and precise measurements, we will find the ideal visual solution for you.
Our fashion frames are constantly changing with the times, we have over 500 frames on display and many more available to us. We are passionate about tailoring your new look to suit your individual style, and are always happy to go that extra mile to achieve this for you.
Our experienced optical team is also dedicated to personalising your lenses to give you the best possible vision to suit your needs. No two people are the same and we recognise the importance of customising the lens to the individual. We use world renowned brands of lenses including Essilor, Hoya and Zeiss who work with us to supply lenses that enhance your lifestyle and visual performance.
72 Clyde Road, Browns Bay
Opening Hours
December 12, 2023
10:44 am