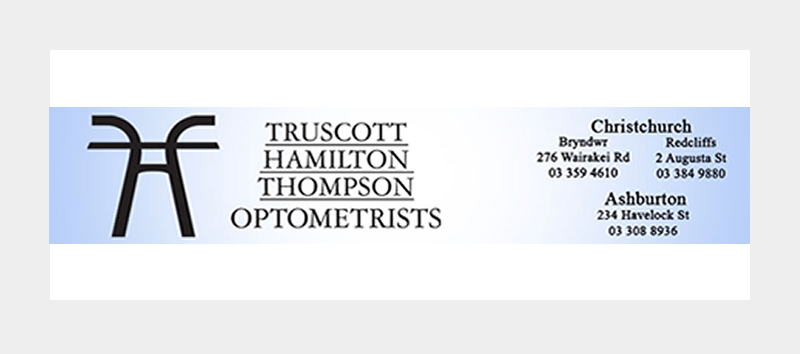 TRUSCOTT HAMILTON & THOMPSON – BRYNDWR
We are an independant optometry practice located in Wairakei Road, Bryndwr and Redcliffs in Christchurch and also Ashburton.
This is a New Zealand owned and operated practice which has been around for over 50 years now.
Our aim is to care for your eyes. Being independent allows us to access a wide and diverse range of frames, prescription spectacle lenses, and contact lenses. We offer a full range of services. The eye exam will investigate the health of your eyes and help in determining the options available to give you the best vision. There is a vast selection of frames, sunglasses and contact lens solutions on site and access to many more. We have access to an extensive selection of prescription spectacle lenses and contact lenses. We do spectacle repairs and stock a variety of accessories.
We look forward to helping you.
Opening Hours
December 10, 2023
7:39 pm